Thank you for your interest in a free trial of TrustCall.
Unfortuantely the promotion has expired and a free trial is no longer available.
Our team will be happy to answer any questions you have about TrustCall or provide additional information. Fill out the form and one of our Sales Representatives will be in touch shortly to assist you.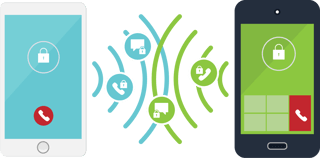 TrustCall: Communicate Globally, Securely, Simply
Secure sensitive phone calls and text messages from hackers, cybercriminals, competitors or foreign governments